REAL ESTATE LITIGATION
---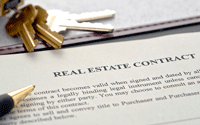 Timeliness is vital in any real estate project. When disputes arise concerning the sale of real property, zoning, deeds, titles or leases, the matter can slow down or even halt a project from moving forward. The Law Office of Harry W. Haskins, P.A. can assist you in settling a full range of real estate disputes.
Real Estate Contract Lawsuits
Harry W. Haskins, P.A. has over three decades of litigation experience in defending an array of real estate lawsuits:
Florida Homestead Litigation
Faulty Real Estate Closing
Mortgage Foreclosures
Short Sale Negotiations
Property Partition Actions / Forcing the Sale of Property Between Owners
Boundary, Easement or Encroachment Disputes
Breach of Buy/Sell Agreements

Failure to Disclose Environmental Contamination
Land Use and Zoning Disputes
Mechanics Liens
Escrow Disputes
Real Estate Brokerage Commission Disputes
Homeowners Association Liens and Foreclosures
Resolutions Based on Your Needs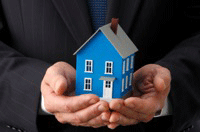 The Law Office of Harry W. Haskins, P.A. will provide a tailored approach to your situation based upon your long-term and short-term needs, offering strategies specifically customized for your situation from negotiations, to mediation, or to trial. The most common methods of resolving real estate disputes are:
Negotiation: We will put your case together and present it to your opponent. We will pursue the outcome we believe is fair and work with you to reach a resolution that makes sense.
Mediation: Avoiding trial is desirable whenever possible. Trial can be costly and time-consuming. We are here to protect and represent your rights while conserving your assets in doing so. Mediation and arbitration are two alternative methods of resolution that often yield great results without going to trial.
Trial: When negotiation and mediation options are unsuccessful or rejected, we will take the matter to court. Haskins Law is willing to do what is necessary to protect your rights.
Contact Us
For a consultation concerning real estate litigation, contact Haskins Law at (941) 366-1388 or send an email to hwh@haskinslawfirm.com.